****Important Update: From July 2017, the ISU have relocated to their new premises at 3-4 Canada Street, Waterford.  Their phone number remains the same – 051-852564.****
The Integration and Support Unit (ISU) at Mount Sion was established by The Edmund Rice International Heritage Centres (ERIHC) to respond to the needs of refugees, asylum seekers and immigrants in Waterford.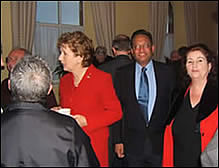 Opened to the public on September 4th 2006, to date over 1000 Non Irish Nationals from 50 different countries are using the services of the ISU.
During her visit to the ISU in November 2006 Mary McAleese, President of Ireland, said: 'It is not so much what we do but the CEAD MILE FAILTE or WELCOME that we extend to the new communities in Waterford that will make the difference to the quality of the work of the ISU'.
Mission Statement
"To Integrate, Empower and Enhance Lives of New Communities in Waterford through the provision of Information, Initial Skills Education and Integration Programmes and to Support Effective Access to mainstream services."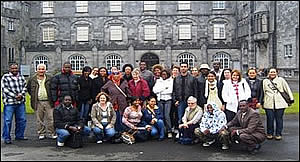 What we do:
The Integration and Support Unit for New Communities is a Non-Governmental Organisation (NGO) with primary focus to providing One Stop seamless services to support Refugees, Asylum Seekers and Other migrants experiencing difficulties in areas of Language, Literacy, Employment, Information, Culture and other barriers which prohibits them from accessing mainstream services. Our work here are based on core principles of Promoting Basic Human Right, Respect to All, Social Inclusion and Integration.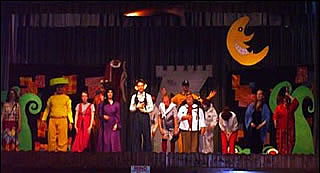 1. Initial Skills
English Language Classes
Computer Literacy Skills
Educational/Work Readiness Skills
English Language Summer School
Gender Based Groups – Learning
Some of the courses are will be FETAC Accredited
2. Integration Programmes
Cultural Events
Visits to Ireland's Heritage Sites
Teenage Integration Programme
a. ISU in-house facilitated sessions
b. Schools facilitated sessions
c. Mainstream Youth Services to Newcomers

3. Information Services:
Ongoing Information sessions
One to one information service
Refugee Legal Service